On September 6, 1917, Otho K. Farrell arrived at Camp Bowie with Company A of Amarillo, Texas. Captain Barton's Company A, like most companies in the 7th Texas Infantry, was a rifle company. Its 160 enlisted men and three officers were volunteers from the Texas panhandle.
Shortly after arriving at Camp Bowie, on September 23, Company A merged with Company C of Childress, Texas. Together they formed the new Company G, 142nd Infantry Regiment. Captain Thomas Barton, former commander of Company A, was the new Company commander. Company G had 210 enlisted men and five officers upon consolidation.
Otho Farrell was left out of it.
Because of his work as a stenographer at the Santa Fe Railroad, O.K. Farrell was moved to Headquarters Company of the new 142nd Infantry Regiment. Col. Alfred Bloor was the commander. The headquarters company managed the fifteen companies in the regiment, divided into three battalions. It managed personnel matters and coordinated with the 71st Brigade and the 36th Division of which it was a part.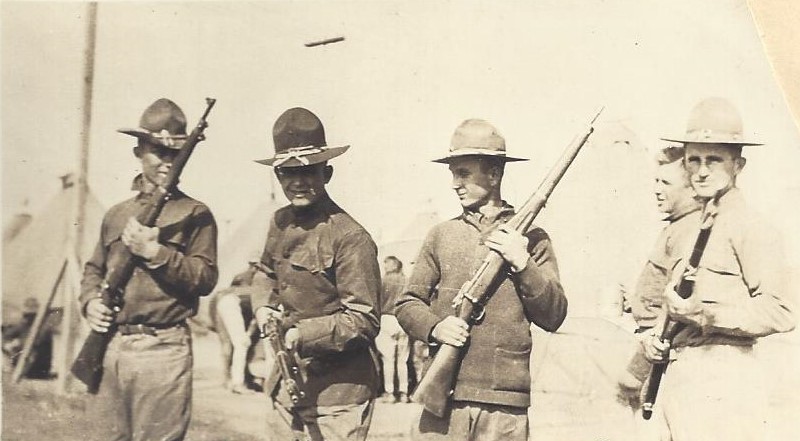 At Headquarters
Private Otho Farrell's new job was to work for the ranking NCO in the 142nd, the Regimental Sergeant Major. Farrell transcribed notes, typed up orders and kept records for the regiment. On October 15th, 1917, Otho Farrell was promoted to Private First Class.
The 245 enlisted men of Headquarters Company came from all over Oklahoma and northwest Texas. They were divided into five Platoons, each with a different job in the regiment.
-First Platoon: Headquarters Staff, Orderlies, Mounted Guard and the Regimental Band.
-Second Platoon: Signals; with staff at Regiment and all three Battalion Headquarters.
-Third Platoon was the Regiment's Mortar section.
-Fourth Platoon: Engineers; who built and repaired defenses around headquarters.
-Fifth Platoon was the Regiment's 37mm Gun section.
Headquarters Company also provided the Battalion Headquarters staff and couriers.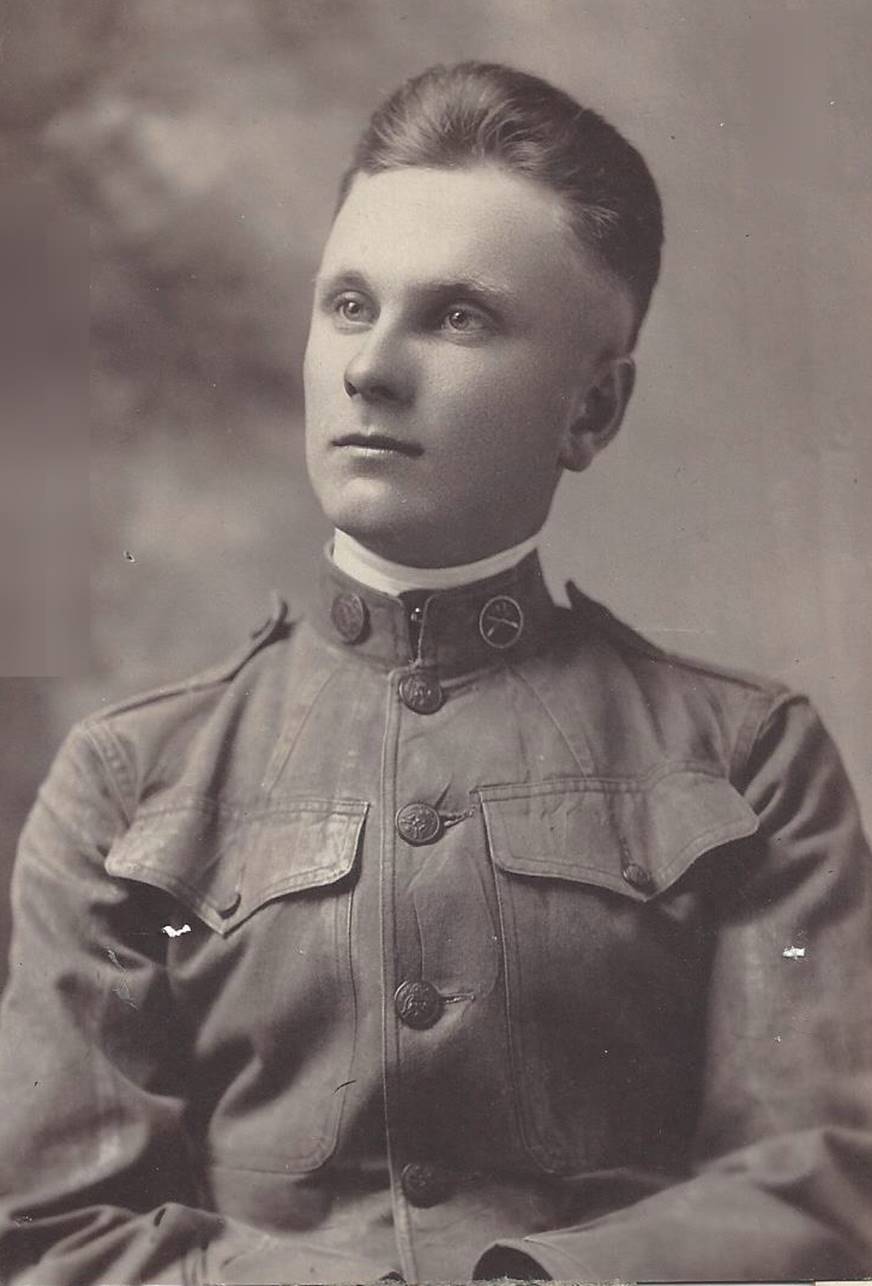 As a member of First Platoon, Otho Farrell served as part of a staff of fifteen privates who managed the office work of the regiment. They kept personnel records and daily health and duty rosters. They also prepared communications down to the Battalion level or up to Brigade or Division level. Most of all, Headquarters was responsible for making the regiment a weapon of war in a complex battlefield.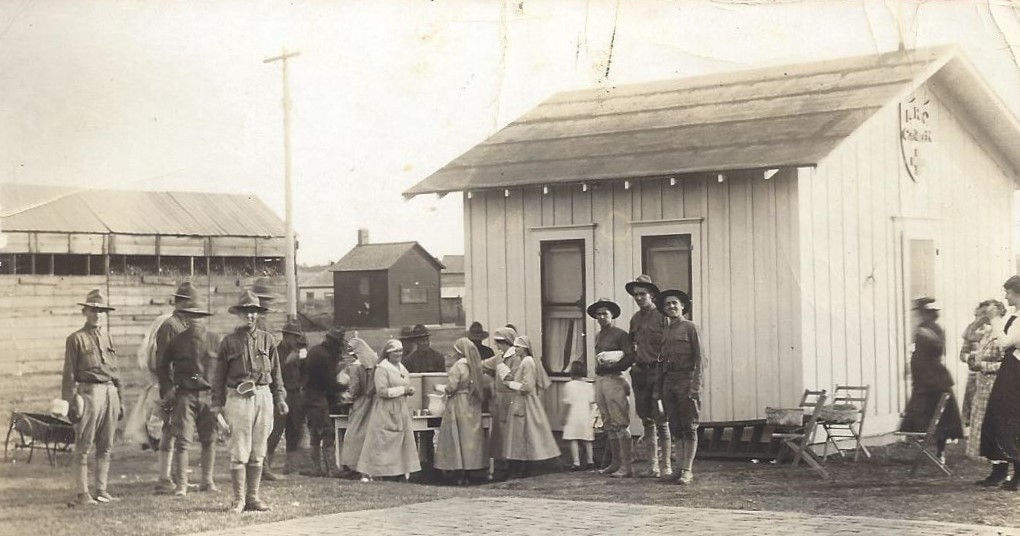 Home Leave
In the winter of 1917-1918 Otho Farrell got a 10-day furlough to visit home. He took the train from Fort Worth through north Texas and Oklahoma to Waynoka, north of Oklahoma City. His parents, Thomas and Nancy, and two sisters had lived in Waynoka since 1913.